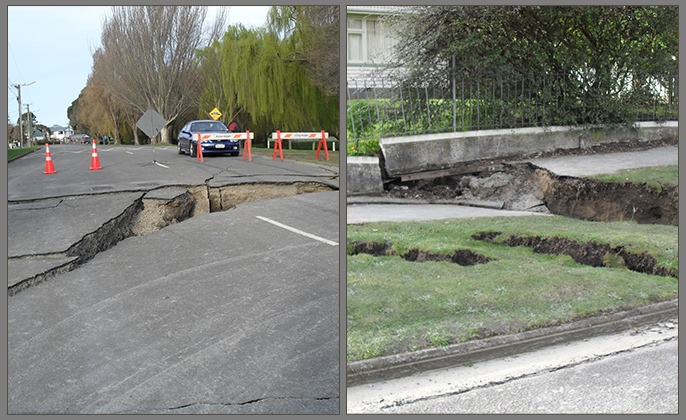 While the devastation of an earthquake happens in an instant, the impact on people and their homes takes years to rectify. Sharon & Gary living in Christchurch, New Zealand are two such people.
After contacting Visual Resource in late 2014, interested in an original artwork for their kitchen splashback, we discovered Sharon & Gary's home was being rebuilt following the September 2010 and February 2011 earthquakes. The foundations of their home had broken and sunk causing twisting and warping of the entire house. Damaged beyond repair, insurance would cover the very basics of a rebuild, but not 'nice to have' items like VR Art Glass.
After considering the trauma of loosing a home to an earthquake, along with the hardship of rebuilding, Michael wrote to Sharon in Oct 2014 to offer:
Dear Sharon,
Toni and I were both touched by your circumstances and would be delighted to provide that 'wow' factor for your kitchen.  So if it helps we are happy to offer this artwork to you at… no charge!
Four and a half years after the earthquake disaster and living elsewhere, the rebuild is now (finally) complete; the couple is back in their home with this to say…
February 2016
Hi Michael,
Our new splashback is now installed and looks awesome.
Thank you so much to Toni and yourself for your generosity in allowing us the use of this fabulous artwork. Anyone that has visited us has said how amazing it looks.
Thank you both once again.
Sharon & Gary
Wainoni, Christchurch NZ
Gary & Sharon, for selecting the beautiful VR artwork 'Natures Shape # 4'  for your new kitchen, we say thank you.  May it bring you years of calm and enjoyment.
Toni & Michael Collins