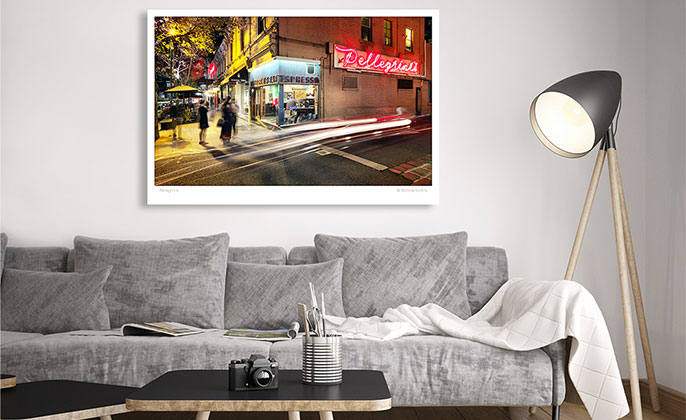 Exceptional wall art is within reach, thanks to the opening of an exciting new shop.
You don't want your home to be just like everyone else's, and you know individuality lies in the detail. So why not express your style and create a focal point with original art?
"Yeah right… easier said than done!"

may well be a thought crossing your mind about now…
Sourcing art for the walls involves a plethora of considerations, such as…
Where do I go to find wall art that does not look generic and well… just plain ordinary?
How do I know what type of visual is going to be ideal for my home and a reflection of my style?
And then there is size to think about… am I going to be asked, 'what size did you have in mind?' because, I have not thought about that.
Sheesh! There are so many things to think about!
So when it comes to finding wall art worthy of a place in your home, and not merely giving you some visual clutter, you could be forgiven for thinking it is a bit tricky…. and leave the task for another day.
It is true – here at Visual Resource we offer custom art solutions for all sorts of projects. For us, working together with people on the selection of an image, then preparing it to the custom size required, we get excited about that. That said, we also completely understand… sometimes you may not want to put in that sort of effort, you may be looking for fewer decisions, less complexity, and well… just a more streamlined, easier method.
And here it is! VR Art Prints: an easy access wall art option available from the VR SHOP.
When visiting the VR SHOP, here is what you will find:
CAPTIVATING IMAGES
We don't expect you to wade through hundreds of mediocre artworks in search of a few gems. Instead, we have curated a unique selection of amazing images. The editing has been done to save you time. Only exceptional artworks make it into the VR Art Prints range.
EXPERTLY PRODUCED, FRAME READY ARCHIVAL PHOTOGRAPHIC PRINTS
VR Art Prints are not mass-produced poster prints. Instead, each piece is individually printed to give a luminosity and quality only found in authentic photography. The difference when compared to low cost generic art is remarkable.
The size of the print has been thought about also. No decision to be made. The size is a generous 91cm wide x 61cm high.
REASONABLY PRICED
When you consider, VR Art Prints are the happy union of stunning creative images, and a superb photographic archival print – the asking price provides great value.
So if we both agree, nothing short of extraordinary deserves to be hung on your walls: there are two possible avenues to take.
A CUSTOM ART SOLUTION
Let's say your artwork will be going into a kitchen for a feature splashback, or a large format wall mural, for example. Visual Resource will prepare your artwork to the exact size required, on a finish we recommend to best suit your project. We will even consult with you to help you reach a final image selection from the VR Collections.
VR happily provide a high level of service to deliver you a custom solution.  In fact, this is the cornerstone of the Visual Resource offer and it will continue.
Over the years however, we have also come to recognise that sometimes your artwork requirements are simpler. You may not want (or need) to invest the time and energy a custom piece involves.  And so, here is an alternative.
2. VR ART PRINTS
A concise selection of captivating, unique VR images, combined with exceptional photographic printing: gives you a frame ready archival print.
How
Visit the VR Shop – anytime, anywhere
Select the VR Art Print you like
Place your order
You are now one giant leap closer to adding incredible art into your home. It's that easy!