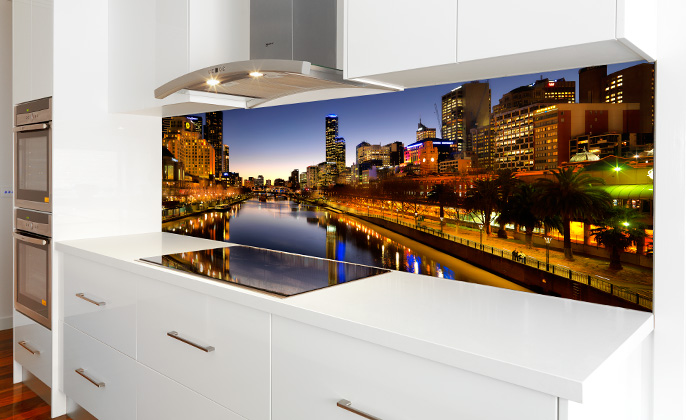 Visual Resource will be exhibiting at the HIA Melbourne Home Show from Thursday April 10 to Sunday April 13, 2014.  
There are many reasons to visit the VR Art Glass stand A54, within the Kitchen & Bathroom area.
Just to mention a few reasons…
View the 'Melbourne Skyline # 7' VR Art Glass splashback – full sized and impressive.
Be charmed and mesmerised by the beautiful 'Imagination-Emotion' Collection of works by French Artiste Marie-Ancolie Romanet.  Released in creative partnership with Visual Resource at the Home Show.
Enter the draw for the chance to win $1,000 off the price of your custom VR Art Glass piece.
We hope to see you at the Home Show.
Toni