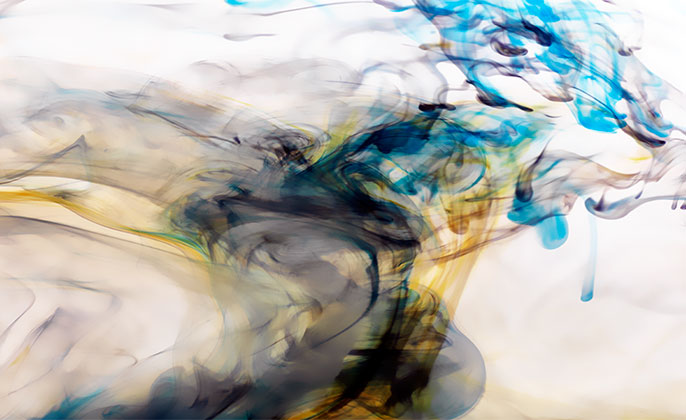 Photographer Michael Collins has created a series of original works titled LIQUID SCULPTURES.
Each artwork is created in camera, as opposed to a digital construction, making the collections even more impressive.
The works provide the perfect balance of dynamic forces frozen in time. Demanding of the creator, both vision and patience.
Selected pieces deliver bold combinations of colour and form, while others are more demure, offering subtle design and colour. Consistent for all LIQUID SCULPTURE works however: the boundary between colour and form is suitably blurred.
There is a lot to love about these new abstract photographic artworks. Please decide what you think by taking a peek at the new LIQUID SCULPTURES Collection # 1 and Collection # 2.
Conceived and created by photographer Michael Collins.
Available exclusively from Visual Resource.
Pictured here, a selection of works from COLLECTION 2 – LIQUID SCULPTURES
Pictured here, a selection of works from COLLECTION 1 – LIQUID SCULPTURES.
To see the full collections, please visit the Abstract Gallery.