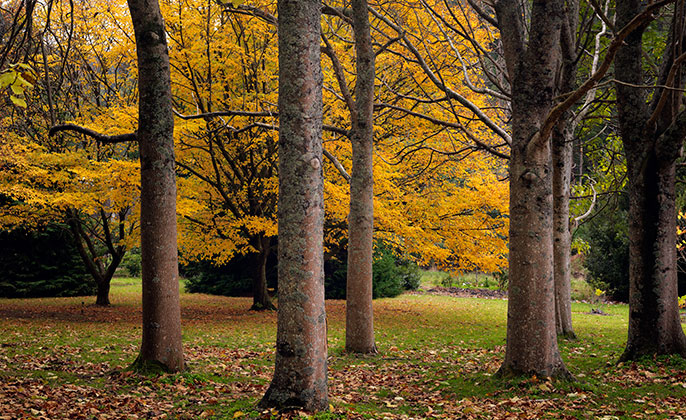 As I write… I am home looking out the window at the trees preparing for winter. Just the remnants of autumn leaves remain, with bare branches starting to poke through.
I love autumn and would say it is my favourite Season. I think autumn is Mother Nature's way of encouraging us to be braver with colour. She gives a living example of many colours working together, and they are vibrant, spirited colours too. (There is no 'white on white' in sight!)
Her motivation? I like to think Mother Nature is casually inviting us to draw inspiration from the multitude of joyful and vivacious colours autumn puts on display.    
Photographer Michael Collins recently captured the essence and beauty of autumn in a new Collection. A hint of the Collection is here for you to see. For more… please take a wander through the full Seasons – Autumn Collection of works, seen within the Classic Gallery. Enjoy!