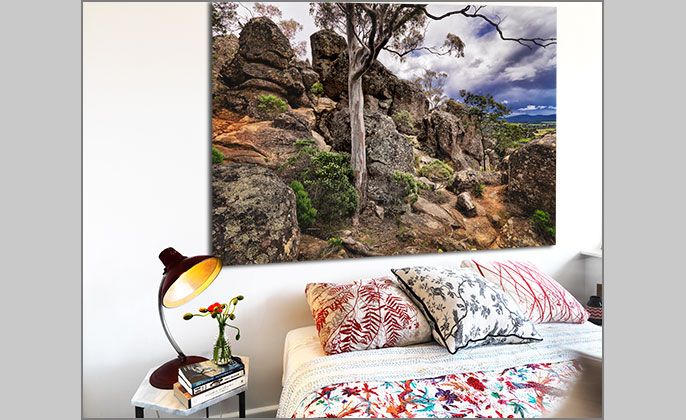 The selection of artwork for the bedroom of this Elwood, Beach Road apartment reflects a playful juxtaposition of two worlds.
One: the heady pace of a busy professional working and living in the city.
Versus the calm, restorative effect a natural, rural landscape gives.
Born and raised in the country, the contrasting effect the artwork provides for the homeowner is both aesthetically and mentally pleasing.
The artwork featured in the character filled Elwood bedroom is VR Artwork 'Hanging Rock # 2' from the Classic Gallery. Finished using the 'Urban Presentation', which delivers optimum photographic detail and clarity. It is our most premium print finish.
The URBAN PRESENTATION consists of:
High-gloss chromogenic photographic print
Adhered to a perfectly smooth metal substrate
High-gloss protective clear laminate to print surface
The finish is sleek and efficient in presentation while delivering the highest photographic image quality possible.
It is stunning!