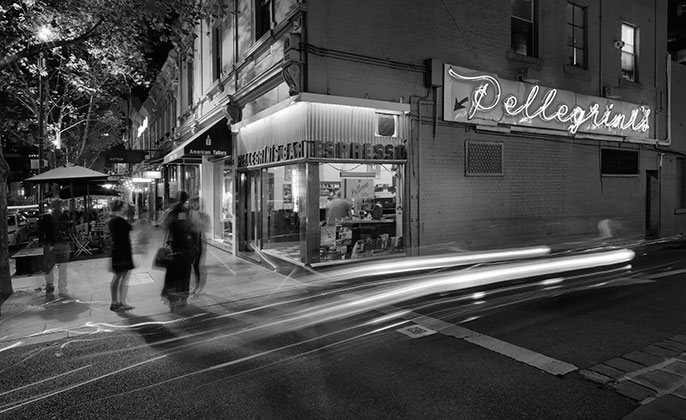 Photography by Michael Collins captures the urban pulse of Melbourne.
And while our city is a thriving, contemporary, metropolis: the images seen in black & white add a timeless quality also. What a wonderful combination!
The ever-popular Melbourne Monochrome Collection has been updated with 13 new works.  
As creators of the photographic artworks presented within the VR Galleries, we can customise the works to black & white, or by adding a hint of warm sepia tone, for example. So please keep in mind as you peruse the Galleries: any image you like originally seen in colour, can be converted to black & white. This keeps your options wide open.
The photo artworks offered by VR can provide the perfect compliment to your kitchen or bathroom as a printed VR Art Glass splashback, or wall art in your living areas.
To leave you with an inspired quote to take with you as you look at some inspiring images:
"I've been forty years discovering that the queen of all colours is black."   Henri Matisse
Hold on to that thought, as you view the selection of works presented below, showing you the full format of each composition. Then click through to see the full Melbourne Monochrome Collection.
Pictured above, the classic Pellegrini's, titled '03 Melbourne Mono', a personal favorite.